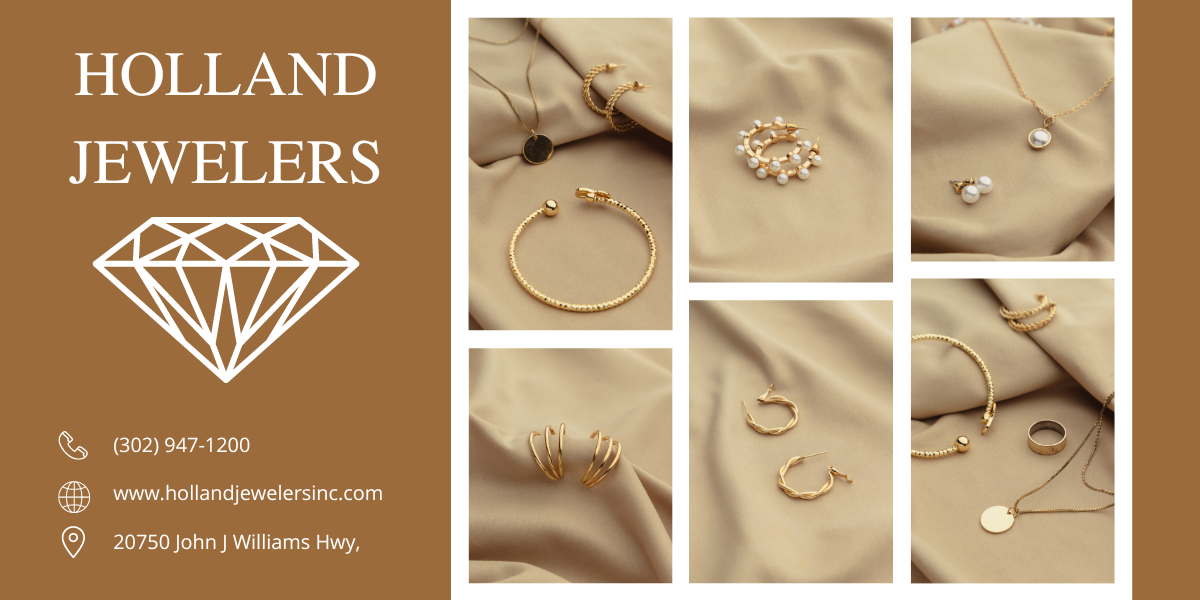 20730 John J Williams Highway , Lewes, Delaware 19958, United States
Holland Jewelers is a family owned and operated business. The owner, John Holland, served in residence and graduated from the Gemological Institute of America (GIA) in 1989 as both a Jeweler and a Gemologist. GIA is "the world's foremost authority on diamonds, colored stones, and pearls" and GIA's Gemologist diploma is the industry's highest professional credential. That level of expertise and great passion for gemstones show in John's everyday work.
John Holland's family has lived in Sussex County for over eight generations. Holland Jewelers originated on Route 1 in the 1980's and moved into downtown Rehoboth Beach until just 5 years ago. At that time, we relocated to Peddlers Village on Route 24 just 3 miles from Route 1 to maximize the workspace and to offer ample parking and less traffic for our customers.
Holland Jewelers offers Fine Jewelry, Appraisal, Repair, Custom Design, and other jewelry services. All work is done on premises. This means your beloved piece of jewelry never gets sent out for repairs and never goes through the mail.
Holland Jewelers uses state of the art equipment – a laser welder. Laser allows for many repairs and projects that were not possible with a jeweler's torch. With the laser it is possible to work on even the most fragile stones because there will be no need to remove them from their original setting, which minimizes the risk of damaging or re-setting the stone. The laser doesn't require solder, so the original structure remains unmodified.
It is Holland Jewelers' policy to treat customers with the utmost respect.  Services include:
GIA Certified Jeweler Gemologist on Premises
Jewelry Sales
Custom Design Jewelry (one-of-a-kind pieces of art)
Overnight Shipping Available
Same Day or Express Service Available
Jewelry Repair, Laser Welder
On Site Repair (jewelry never sent out in our almost 30 year history)
Appraisals
Free Jewelry Cleaning and Inspection
Watches and Watch Batteries
Purchase of gold, platinum, silver and coins